Better late than Never,
Happy 2016!
and in the spirit of Paige MichalChuk

So, I've been thinking a lot about New Years Resolutions and what they actually mean.
The last time I can recall actually making one and sticking to it was in 4th Grade when I resolved to do better in Science. And as you can see by brilliant career as a bio-surgeon that resolution really paid off.

But seriously, when my 10-year-old cousin asked me the day before New Year's Eve what my resolution was,
I told her that I'm going to be more Outgoing.

And it may not seem like much now, but so far, I've been pushing myself to get outside my comfort zone.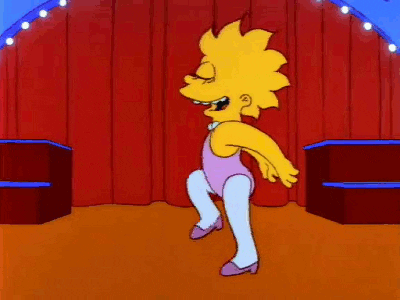 So, I've been spending my January and most of February pushing myself.
❤

I joined a Women's Empowerment Group. As I write this, it has been a month since joining and I have been to five meetings. They're not really what I expected. We mostly just examine topics and share our own stories. We've discussed Physical Boundaries, Emotional Boundaries, understanding your feelings,


as well as, dissecting the differences between the definitions of certain well-known words:
Introvert vs. Extrovert
The common misconception is that Introverts are shyer and less "outgoing" than Extroverts.
In reality, the definition is actually How Your Brain Recharges.
Introverts = gain Energy from being Alone.
Extroverts = gain Energy from being with People.

Stubborn vs. Strong-willed
Stubborn people can't admit when their wrong.

this past week, we were given a list of Feeling Words,
a side for Pleasant Feelings and a side for Difficult/Unpleasant Feelings.
(Below is not the list but you get the idea.)

The weekend of the 15th, Stan was a Groomsmen for one of his good friend's weddings. Since we live so far away from everyone we love and care about, I don't really know many of his friends. The one Friend I do have, wasn't arriving until Saturday. We arrived on Friday, we were exhausted from a day of travel and I had just gotten over a stomach virus to boot. And while Stan was to head out to the Bachelor Party, I was invited to join the Bachelorette Party. The Best Man's girlfriend and I were the only ones not in the Bridal who were going. I had excellent excuse not to go. But remembering my resolution, I pushed myself to attend. We ended up going to a Drag Show and had a fantastic time. (It helped that the Bride and her friends were very welcoming.)

There was a Sip and Paint event for our housing community. I decided to go by myself and I ended up painting a pretty cute wine glass and meeting some new friends. (Who turns out lives right in my neighborhood!)

Last week I attended the Army Family Team Building (AFTB) Level I class. It was a two-day course which started at 8AM and finished at 4 in the afternoon. When we first arrived here on Post, the woman at the housing woman suggested I take this course. She said that I would learn things I  didn't even know I needed to learn. This was first opportunity I got to take Level One and I can confirm that housing woman was correct. I learned so much information in those two days and I've already signed up for the Level II and Level III courses. (And who knows, maybe I'll volunteer to help teach it one day 🙂 ) In any case, I highly suggest, if you have the chance, take the AFTB training. Here's just one of the simple things we learned:

Alfa November November Alfa Mike Alfa Echo
😉
We learned this along with a current list of Army Acronyms. For Homework we had to write a paragraph about my day using as many as we could. Here is what I wrote:
I went to the ACS for my AFTB Level K. We learned all about LES, PITS, BMLG and even COLA and CONUS. I wanted to run to the PX and thought it would be short since I parked my POV at DEERS. Plus I needed to run to the commissary to buy eggs for my CWOC meeting on Friday at MPC. It seemed like a win/win since I'd be getting my PT in for the day but once the wind hit me, I zonked it.
😀
Super Bowl 50

We decided to host a Party this year. Originally, we were set to only have 3 people and possibly Zek over. Well, at the last-minute, Stan invited his squad and that number went up rather quickly (9 adults, 4 kids & 2 babies)…fortunately, once that number increased Stan realized the importance of getting ready and he actually helped me clean. How? He swept and mopped the floor for one thing 🙂 (And not to brag 😉 but he did this without being asked) Long Story Short: I got everything ready in, I made the dips, cut the vegetables and the cheese…uh, no pun intended…made the macaroni salad etc. Everything was ready, EXCEPT the cookies.) It was a little annoying at first because I was in the kitchen baking them, since the dough was all ready. But it turned out not having the cookies prepared prior was a good thing.


2 of the kids wanted to help me and the three of us created a little Ginger Bread Football Team together.
🙂
oh and ps GO BRONCOS! 😛

This past Tuesday was a real busy day. I attended a Federal Resume Workshop, donated blood, went to my Women's Empowerment Class and then rushed home in time for The People vs O.J. Simpson (more on that later). I first met the woman who taught the class introduced herself during AFTB and suggested we take this class. Overall, I didn't feel like it was as informative as AFTB but I did learn a lot and hopefully, this will lead me in the right direction. If you're interested in some of the things I learned just ask. It wasn't just about Federal Employment. There was a lot of useful information for applying to jobs just in general.

The Blood Drive was a bit…different. Let me just stress the importance of advertising prior to an event.
If you like American Horror Story, watch American Crime Story, if you're interested in AHS but queasy about gore, watch ACS. Try it. I was very young when this murder occurred and I have realized that most of my knowledge of the case really comes from Seinfeld!  The first episode was pretty emotional to watch. This trial is such a part of our culture and we're so desensitized to that fact that there were two people who lost their lives. We're watching a show based on a very true story. Of course, the show has been tweaked for television viewing but no one can pretend the cruelty and brutality of these murders were dramatized. Marcia Clark was interviewed for Vulture, "It is extremely painful to live through this again. But I understand the series is going to explore the racial aspect of the case, which is very important. I just hope that in addition to that, it reminds us there were two victims here. Everybody seemed to forget throughout the trial that there were two innocent people who lost their lives. And whatever you think of Simpson's guilt, it's a tragedy because no one has been brought to justice for it."

February 10th was Ash Wednesday.


Which means Easter is on March 27th.

Can you believe how quickly 2016 is going??
It's like only yesterday Deadpool was just a teaser…

(Deadpool was Great btw)
❤
I hope you enjoyed my update.
I do apologize for the delay.
❤
What are our plans for the weekend?
Well, lets just say it's a little more than just V-Day for us…

❤
❤ Thank You as always for reading ❤
🙂 I really appreciate you sticking with me 🙂
and
if I don't see you,
I hope you and all of your loved ones have a very
Loving and Happy Valentine's Day.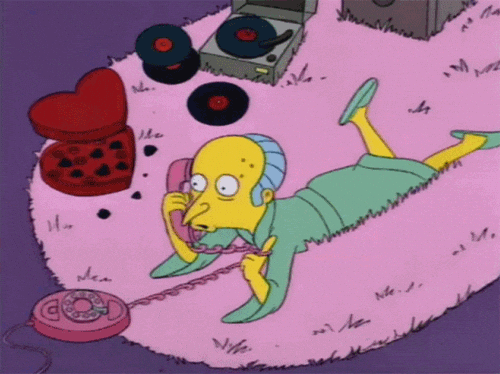 and if you're single, don't fret.

–FLASH BACK–
It's been a month since my last blog post. Aside from getting caught up in the holidays and trying to visit everyone I could for the brief time we were back East; I simply had nothing of substance to write. I hope you don't take that as an insult. I tried but nothing of much merit flowed through.
My mother always taught me that Less is More and Lisa Simpson taught me one of the greatest lessons:

On December 17th, we drove off into the darkness well aware that it was close to the witching hour but for our love of Star Wars we were willing to risk life itself.

Stan was more nervous than I for the big event. Dressed as Han Solo with Princess Leia makeup and about an hour early to pick up our prepaid tickets, I was confident that we were going to be just fine…or should I say, cocky….
Once we parked, the coast was clear, but once we entered the empty mall, we found ourselves waiting on a line the size of half a football field.

Spoiler: we got to sit together and it was magical.


After about two months and millions and  millions and millions, I think it's time I can talk about Star Wars. I know some of my friends and family haven't seen it yet, so I won't reveal any spoilers, no worries.

All I will say is the very first thing I thought after the movie was over: "I have been waiting 27 years for Rey."
Star Wars was so enjoyable that we saw it two more times 😛 and hopefully a fourth is in our future…

The next day we had a quick turn around,
where we went back home, slept and then the three of us hoped a plane for our
EASTERN HOLIDAY ADVENTURE
❤

It was a wonderful trip full of good Food, great People, friendly Cats,
a classic Girls against the Boys New Years Tournament

who won?


TGIF!
😉