01 August 15
With all said and done, July was a great month. Little by little, I'd like to say that I'm becoming a better wife/homemaker and hopefully human being, but I'm still going through some growing pains. I survived my first rotation and slowly but surely, Annie is getting better as well! (knockonwood)
She's 16 weeks today, in fact!
Happy 4 months, Anna Mae!!
I also survived Vacation Bible School!
Overall, I had a pretty great group.
I had ten kids in total, 9 girls and 1 boy
and out of those 9 girls, 5 had M names,
and out of those 5 M names two were the same name.
(to make it even more confusing, another girl's name rhymed with that M name!)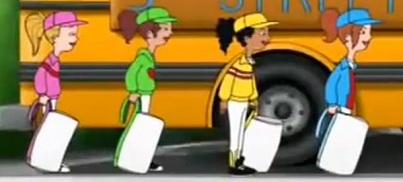 Here's the grade lineup:
Four were entering 1st grade,
the boy was entering 2nd,
three were entering 3rd,
one was going into 5th
and the last one was our savior.
Our "undercover tribe leader" (Future 7th grader)
Something happened during signups and she was stuck in our tribe.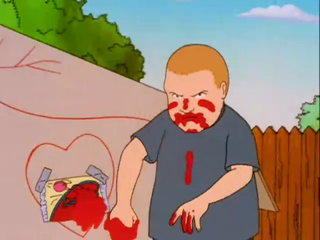 For the most kids would listen to me, when it came to safety, thank goodness…but when it came to actually teaching them about the day's assignment during hometown huddle, they treated me more as their peers.
Now with that said, let's go on a journey to

We began each day in "Celebration" where we'd learn the day's Bible Points and learn the day's lesson.
And each day, we'd sing very catchy tunes!
Here's a link to a few samples..
Other activities throughout the day included Snacks, Crafts, Games and a trip to Mary's House.
Mary's house was very entertaining.
We all got to sit around the alter while Mary would tell us stories about her son, Jesus. And each day, Mary's neighbor, Eunice would stop by to tell us about how crazy Mary was. Seriously, the first day, she told us to cover our ears and not listen to Mary…I was actually pretty impressed none of the kids listened to her…lol. I was about to cover my ears when Mary came back out. I assumed this was part of the show! But the kids just ignored Eunice and it was our job to get her to believe in Jesus by the end of the week. Spoiler: She believed in Jesus by the end of the week.


I tried to get my kids to boo at Eunice but they were way too polite.
Each day, we asked the kids if they had a God Sighting, in other words: how did they see God in everyday life.
The women in charge told tribe leaders to write small because we didn't have enough for each day
…perhaps I wrote too small.
Here's what the rest of our week looked like:
Monday
Jesus had a family…we do too.
Crafts: Wooden Sheep with Cotton Balls
Games: Human Hula Hoop Chain


While running on my VBS high, I decided to make green bean casserole and cabbage soup…

Tuesday
Jesus had a name…we do too.
Crafts: Beaded Bracelets


Games: Blind Fold Gather

Tuesday was pretty rough, we started with crafts and ended with Snacks. The kids kept fidgeting about Snack Time throughout each activity. During Games most of the kids got bored after one round and I had to chase them away from the road. One girl even thought it'd be cute to throw grass on the teachers…this girl was one of the third graders.
And when Snack Time finally came, the kids managed to get into a heated argument…it was the Future 7th Grader vs the Vegan. All the kids started debating animal rights and the just/unjust cruelty towards animals. It took Beth and me the rest of Snack Time to get them to stop.
I had memorized this whole lesson for Hometown Huddle linking babies in a hospital and us belonging to God with these little paper wrist bands I was to give each child. But the kids refused to huddle up and most of the little kids just wanted to shoot their bandanas into the air and at each other. Then when I was trying to gather each kid's bandanna, necklace and name tag,
I made a girl cry…
This was definitely me once I got home…

Wednesday
Jesus had a home…we do too.
Crafts: Clay Pots
One of the girl's drew this for me


but after the day I had Tuesday, I was a bit skeptical…
But in all seriousness, the kids were much more on task and pumped for the rest of the week.
Games: Hula Hoop Magical Chairs

Snack Time:

Remember that girl, I made cry yesterday?
Well, during snacks she told me that my eyes were the color of Chocolate…I took it as a compliment.
We had a beautiful thunderstorm today! It rained for at least an hour, we couldn't believe it.
Fortunately, it was in the afternoon after all the VBS activities.

Thursday
Jesus went to church…we do too.
Crafts: Prayer Oil
Games: Hula Hoop Chain plus build tower with Cups

Although most of the big kids refused to play and we had to trick the little ones,
our team ended up coming in Second Place!
In the morning, my Vegan came to Beth and I and gave us each a flower…

Stan received recognition for all of his hard work!


I asked Stan if I could attend the ceremony but he informed me that wives usually don't go…
out of all the events, I wonder why we're not included in this one?
Friday
Jesus served others…we do too.
Crafts: Plant a seed then clay time or bead cross necklace

Games: Most anticipated complicated water balloon fight…long story.

At our last Celebration, each tribe hooted and hollered,
while each grade took their turn dancing on the alter along with the songs we learned each day.
So, remember that girl I made cry? The one who was reluctant each day to give me her loot?
She almost forgot to take it with her when she went home on Friday!
After Stan helped me with cleaning up the chapel, we went to the Family Readiness Group aka FRG meeting.


It was 100 degrees yesterday, it felt like we were in an oven.
-_-
Now, side note: In between VBS this week, I've been working on a project for the Army Arts and Crafts Contest. I was inspired by a quote from Rainbow Rowell's book, Eleanor & Park.
"Eleanor was right. She never looked nice.
She looked like art, and art wasn't supposed to look nice;
it was supposed to make you feel something."
But all and all, I'm really going to miss my little crew, especially Beth. She was such a huge help this entire week!
one more thing before I say goodbye to July:
Thank you for reading about my week in hometown Nazareth
and
let's hope August will be just as fresh and fun!