23 July – Happy Birthday, Dad!
Well, my first rotation is going rather well, so far. It's been over a week since I dropped Stan off in the field and now he's back! I was so nervous the first night. I turned the TV off very slowly and very strategically turned on and off the correct lights on my way up to bed…and of course I even managed to screw that up!
I left the TV on throughout the night so as not to wake in complete darkness…but then Annie woke me up at 4:58! I turned on all the lights and let her relieve herself. She was extra patient and allowed me to go back to sleep for another 2 hours! After the first night, however, I got to be an old pro and by Friday night I felt completely safe. My mom said that was bound to happen.
Annie and I got into this nice little routine. We'd awake around 7:00, go for our morning walk, then 12 hours later, we'd go for our second walk. She's still pretty rambunctious, so I keep trying to get her tired…I think the walks just rejuvenate her.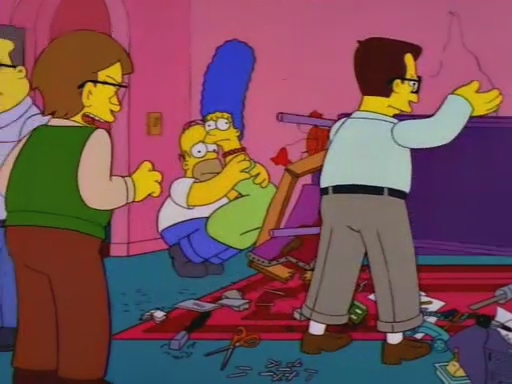 I tried my best to be as productive as possible.
I found this great recipe on pinterest and decided to make it.
(Olive Oil, Lemon Juice, Salt, Pepper and Chili Powder)
It was delicious!
I used to make myself draw every single day in High School and like most things, once I really delved into college that fell by the waste side. I'm trying to get back into the groove but as you can see by my lazy eyed, Madeline and 60 year old, Rainbow Brite, I really need to practice!
The fortunate/unfortunate thing was that this was extremely easy rotation for Stan! Fortunate in that he was able to come home for about an hour each day! Sunday night, he was able to spend the night, so I made him a special dinner of Grandma's Chicken and yummy veggies.
Unfortunate in that all my "surprises" kept getting interrupted. So, I'll let you know about those later.
I was able to clean out Stan's car. (I enjoy organizing, so finally having his car to myself was somewhat of a treat)
I also got some much needed assistance during laundry time…which was helpful since Stan would come home just long enough to give me more clothes.
I did get to finish Annie's little treat box.
Unfortunately, this little guy was not much of a treat.
Stan called me around 9 o'clock in the morning Tuesday and we got to spend the morning together! He even got us a little something for our four month anniversary…just kidding, that was just a happy coincidence.
Before Stan left, we bought a package of double stuffed Oreo Chocolate/Vanilla cookies.
I insisted on Oreos for the simple fact of testing out a long overdue theory…
Which, may I add, is currently my new favorite treat.
I'm currently in the "process" of finishing my second book by my new favorite author.
"FanGirl" by Rainbow Rowell. The first book I read by her was "Eleanor & Park".
I'll explain more later, but I use the word "process" because I tend to stop reading when I'm close to the end of a really good book.

I'm about two chapters from the end…
I have really exciting news (in our minds at least, lol) Annie finally learned how to shake hand to paw! We are just over the moon excited! She sits like a champ, but it's taken her forever to raise that darn paw!
(I seriously think it was just her being stubborn)
Last night, Stan got to come home again and this morning he surprised me with breakfast.
Well, I better be off, I have my orientation meeting for Vacation Bible School tonight
and I need to curl my hair so that I no longer look like a student.
(wish me luck)
Thank you for reading!
P.S. This is what happens when you give in to the barking and allow pups to come into the bathroom with you.